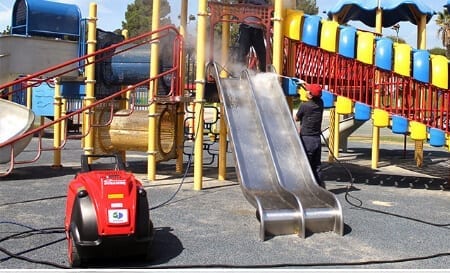 Avoid Bureaucratic Headaches
Optima Steamer makes car wash much more efficient in a revolutionary economical way. With the machine, you can avoid the hassles of obtaining a car wash permit, allowing you to run your mobile operation with a simple business license. This means that most municipal requirements can be circumvented because the machine provides a safe, eco-friendly, total washing system.
In addition, your business will be exempt from hefty fines or shut-down notices due to improper chemical or waste-water disposal (Learn more about Clean Water Act).
The environmentally and bureaucratically sound design of Optima Steamer allows its owners to bid on and win many more contracts in cleaning and sanitation areas that would otherwise be completely inaccessible (parking structures, airports, gated communities/ business parks with waste-water tolerance policy)!
Save your energy and time running away from citations, and start focusing on growing your business with Optima Steamer.