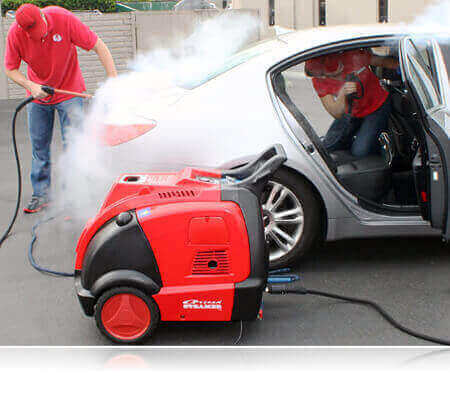 Simplify Your Operations
Optima Steamer saves your valuable time and reduces unnecessary stress by providing you all the solutions for your deep cleaning, stain-removing, sanitizing, and versatile detailing needs. Without the need for chemicals and additional appliances, the revolutionary Optima Steamer encompasses the very essence of efficiency and versatility.
In most business areas of mobile car wash, Optima Steamer can eliminate the need of the following: a pressure washer, a generator above 500 kW, an air compressor, a wash mat, a water reclamation system, an over-sized water tank, a waste tank, and most chemicals for degreasing, washing and rinsing.